SAVOR EXCEPTIONAL ITALIAN CUISINE AT MONELLO, OUR SIGNATURE RESTAURANT
A transporting dining experience awaits at Monello, our distinctive downtown Minneapolis restaurant. The thoughtful expression of classic coastal Italian cuisine, Monello celebrates the culinary heritage of the Campania region. Sample traditional dishes like Bucatini all' Amatriciana or fresh crudo, browse our an extensive wine list and enjoy an exceptional cocktail program, complete with house-made limoncello. Monello's warm, inviting dining room reflects the inimitable style of the region, while the approachable staff will work to anticipate your every need.
Monello is right for any occasion—or no occasion at all.

Photos courtesy of LunahZon Photography.
Hours

Breakfast
Monday-Friday | 6:30–11 AM
Saturday-Sunday | 7–11 AM
Lunch
Daily | 11 AM–2 PM
Dinner
Sunday-Thursday | 5–10 PM
Friday-Saturday | 5–11 PM
The Chef: Michael "Young Chef" DeCamp
Accomplished, experienced and visionary, Chef DeCamp has honed his craft in the kitchens of Minneapolis's top restaurants, alongside its best chefs and restaurateurs. He launches Monello and Constantine after ten successful years leading the kitchen at La Belle Vie. An adventurous chef and personality, DeCamp has one of the Twin Cities most followed Twitter accounts, @youngchef2.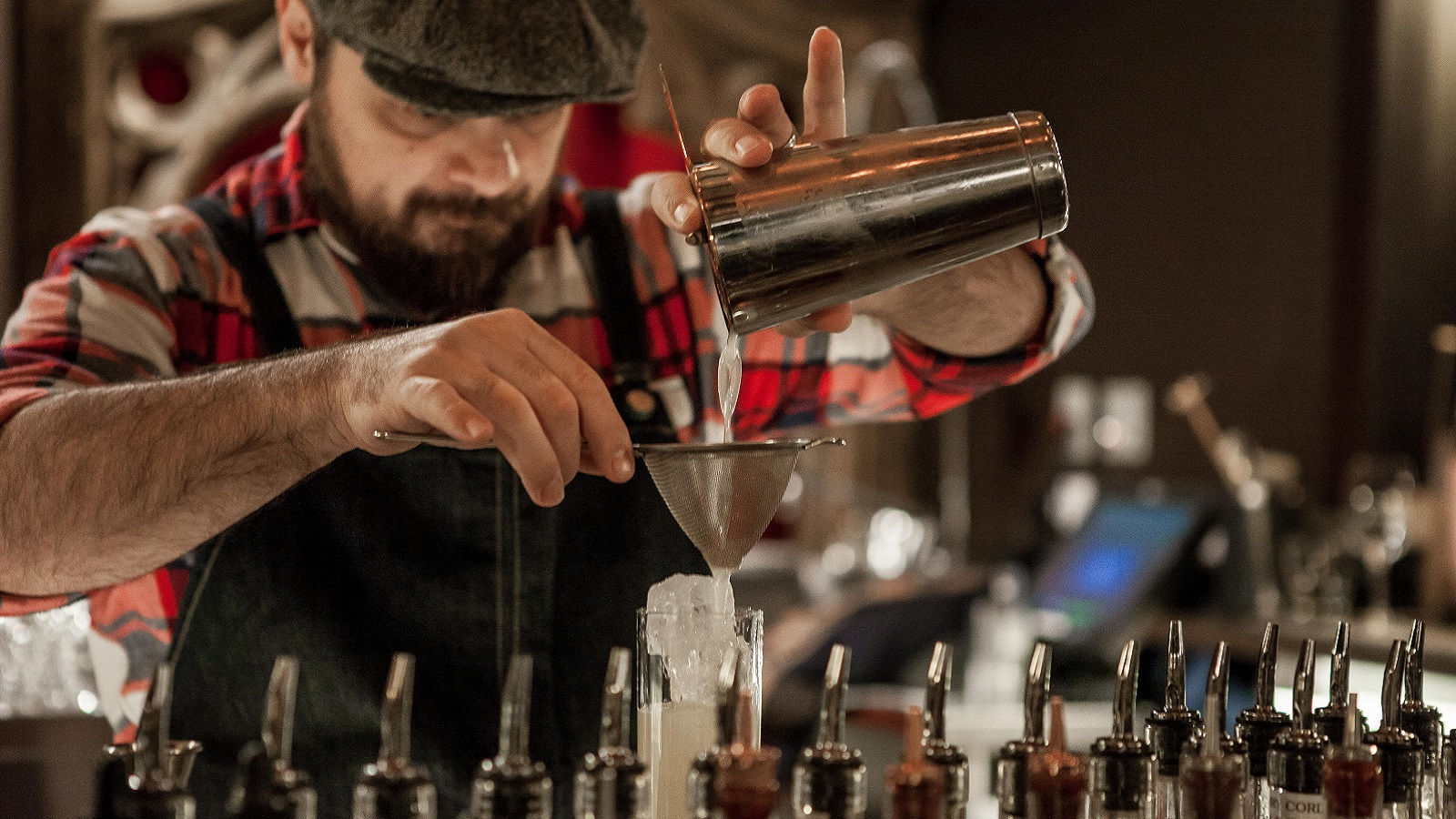 The Bartender: Jesse Held
A veteran barkeeper of over 20 years, Jesse has been behind some of Minneapolis' most influential and innovative cocktail bars from Town Talk Diner, Marvel Bar, Eat Street Social and for the previous two years Parlour Bar. Along with industry brethren, Jesse created and founded North Star Bartenders' Guild in which he resided as president for 3 years. Named 2012 City Pages Best Bartender of the Twin Cities, he represented Minneapolis nationally in the 2012 GQ/Bombay Sapphire Most Imaginative Bartender, and in 2014 named Charlie Awards Outstanding Bartender. He also was a contributor for the published book North Star Cocktails by Johnny Michaels.
No accolades are as important to Jesse then being husband to his best friend, Emma and "Daddy" to his 2 daughters (Lucy and Stella), where his favorite and most important title remains as "Daddy".